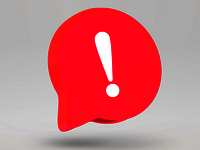 WEEE and ElektroG: Marketplaces check registration as of 1 July
Complete WEEE Germany registration quickly now
From 01.07.2023, marketplaces must check your WEEE registration with the EAR foundation - If your electrical equipment is not properly registered, marketplaces may not allow you to offer it.
Our compliance experts help you with quality assurance in the international trade of non-food products. We support you in making your products marketable. As a strong partner at your side, we ensure that your company is not exposed to the authorities or your competitors in terms of violation of the Product Safety Act or the Market Surveillance Regulation 2021. Please note: since September 1, 2020, our company is called trade-e-bility GmbH and offers you seven new services around product compliance!
Our e-systems family of companies also includes take-e-way GmbH and get-e-right Gmbh. Benefit from our strong group of companies in the area of product compliance!
Contact us
You can reach us from Monday to Thursday between 8 am and 4 pm and on Friday between 8 am and 3 pm. Just give us a call!