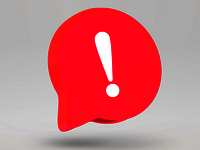 WEEE and ElektroG: Marketplaces check registration as of 1 July
Complete WEEE Germany registration quickly now
From 01.07.2023, marketplaces must check your WEEE registration with the EAR foundation - If your electrical equipment is not properly registered, marketplaces may not allow you to offer it.
trade-e-bility GmbH
Schlossstr. 8 d-e
22041 Hamburg
Germany

Phone +49 40 750 687 30-0
Fax +49 40 750 68 710-1
email: beratung@trade-e-bility.de

Register court: Amtsgericht Hamburg
Registration number: HRB 144658
Managing Directors: Oliver Friedrichs, Hjalmar Vierle

Ust.-IdNr.: DE 295103270
Platform of the EU Commission regarding online dispute resolution: https://ec.europa.eu/consumers/odr
We are neither obliged nor prepared to attend a dispute settlement procedure before an alternative dispute resolution entity.
Responsible for content according to § 55 paragraph 2 RStV:
Oliver Friedrichs