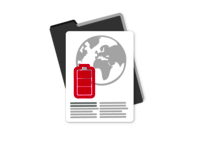 Personal EU Batteries Regulation Training
Ready for the new Batteries Regulation (EU) 2023/1542
Find out which obligations the EU Batteries Regulation places on you and how to deal with them in your specific case. Receive comprehensive information on how to implement your obligations with regard to labelling, battery passport, EPR and due diligence obligations in the supply chain.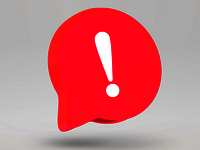 Direct request for the SCIP database service
SCIP Fast Lane
Simply choose our complete service or our training to handle SCIP yourself. Get a 10% discount for your online direct request.
Your way to trade-e-bility
You want to talk to us personally? Then visit trade-e-bility at Schlossstr. 8 d-e, 22041 Hamburg.
Feel free to make an appointment with us in advance: 040 75068730 - 0 or beratung@trade-e-bility.de.
If you are arriving by car, you can park conveniently in our underground parking garage. The entrance to this is in the Bärenallee, directly next to the Cardiologicum. The best way to reach the Bärenallee is via Claudiusstraße, which branches off from Schlossstraße. At the entrance to the underground parking garage, there is a sign that reads "Schloßstraße 8A-8G". Just ring the bell at take-e-way (8E). Please have your trade-e-bility contact assign you a parking space and tell you the parking space number before you visit us.
The best way to reach us by foot, starting from Schlossstraße, is via the path between PSD Bank Nord e.G. (left) and Postbank (right). On the right side there is a passage to the parking lot. Please walk past it. The entrance to trade-e-bility is then on the right side in the rear building at number 8E. Please ring the bell here at take-e-way. You will find us on the 1st floor.
The best way to get to us by train is to go to the subway stop "Wandsbek Markt". Here, please take the exit "Wandsbeker Marktstraße / Schlossstraße / Wandsbeker Königsstraße" at the bottom. If you take the escalator to the top, it is best to take the exit "Schlossstraße" (Deutsche Post).
You can also reach us by S-Bahn by getting off at the "Wandsbeker Chaussee" stop. From there it is a 500 meter walk (approx. 7 minutes). Walk down Wandsbeker Marktstraße (direction Wandsbek Markt) and keep right until you reach Schlossstraße. From there you can follow the "Arrival by foot".
You can reach us by plane by flying to Hamburg Airport. From there you can reach us either by car or by train.
If you arrive by train, it is best to take the S1 in the direction of Wedel and get off at "Wandsbeker Chaussee" (6 stops). From here you can walk (see arrival by train and arrival by foot).
Arrival for people with disabilities
The subway station "Wandsbek Markt" is barrier-free, so you can use the elevator to reach the new square above it via the eastern mezzanine level. Please plan a few minutes extra time for the use of the subway lift, as experience shows that it is highly frequented. trade-e-bility also has an elevator suitable for wheelchair users, which you can use to reach us on the 1st floor. A barrier-free toilet is also available on our floor.