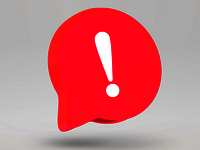 WEEE and ElektroG: Marketplaces check registration as of 1 July
Complete WEEE Germany registration quickly now
From 01.07.2023, marketplaces must check your WEEE registration with the EAR foundation - If your electrical equipment is not properly registered, marketplaces may not allow you to offer it.
Optimal marketability for your non-food products
trade-e-bility GmbH (formerly TMK Retail Service & Consulting GmbH) is a company that was founded in 2014. We offer external quality management for non-food products for you as a manufacturer, importer and retailer. The objective is to actively accompany the manufacturing or purchasing process and to check all aspects of marketability. As a result, you as a customer are protected as far as possible from warnings and can successfully develop new customers and business fields in a focussed manner. We are independent of testing institutes, combine many years of know-how with modern process management and thus enable you to produce product conformity at low prices.